Chicago is more than just its Northside
It is not enough for Black people to perform art in white neighborhoods. And it is not acceptable when Black people—who produce an asset that is wholly rehabilitative and restorative—do not have a place to develop and engage with that asset in their own neighborhood. 
If we want to care for communities across Chicago, then we cannot ignore the role arts play in shaping healthy, peaceful, and successful communities—rather we must invest in the spaces and resources Black artists and communities need to flourish.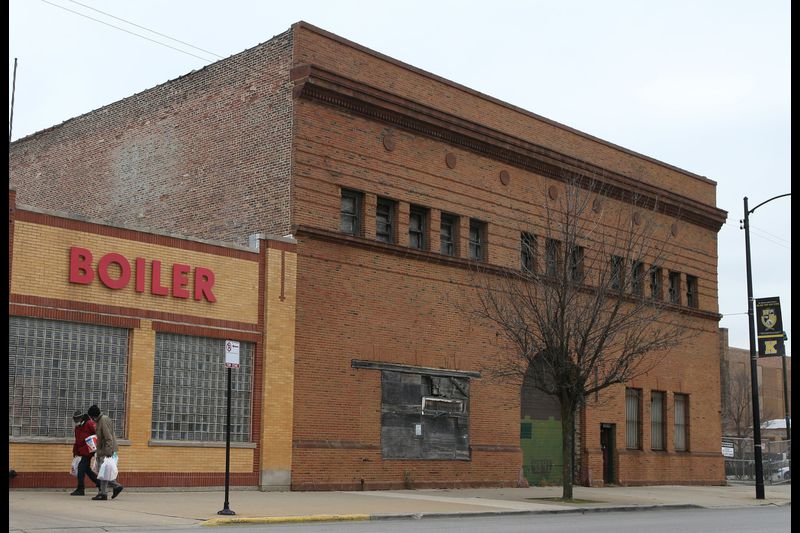 Although the creativity of Black artists in America has stirred, inspired, and persevered for centuries, the outlets for its expression—even today—have remained limited and underfunded.
WHAT IS THE LILLIAN MARCIE VISION?
The physical aspects of our plan are bold and carefully considered: a modern theatre complex featuring a 350-seat multi-level, flexible performance stage; a second more intimate 100-seat boutique theater; and related areas, such as rehearsal spaces, dressing rooms, offices, and outdoor gathering spaces. 
A reinvigorated Bronzeville community
in which the past, present, and future of Black performance art and cultural life flourishes.
A more culturally connected Chicago
in which people on the Southside have better access to arts and people on the Northside have more opportunities for engagement with performance on the Southside.
A more artistically equitable world
in which outlets for creative expression for Black performers aren't limited to the far away realms of Hollywood, but are instead right down the street, woven into the community's fabric, and fortified with resources needed to make dreams a reality.
WHAT INVESTMENT IS NEEDED?
WHO IS DRIVING THE LILLIAN MARCIE PROJECT?
PEOPLE
The Lillian Marcie Center project is led by a talented group of artists, community members, and professionals who are dedicated to seeing the project through to completion and success. Below are the key individuals, partnering firms, and organizations involved.
Harry Lennix will be in charge of running the theatre's first year of operations and will be involved in curating and organizing Lillian Marcie Theatre's programming. With a life dedicated to the arts, Harry is the co-founder of AAMPA and Legacy Productions and a board member of Congo Square Theatre (CST)
Keith Giles, principal of K Giles LLC, will lead the development. He is a veteran Chicago real estate developer who has been active in the city of Chicago since 1987, with a focus on Chicago's South Loop, developing over 20 residential projects.
TaRon Patton is the Executive Director of AAMPA, which will be the anchor tenant of the Lillian Marcie Center and will provide artistic residencies as a community partner to source additional productions. (Though the Artistic Director will be the primary programmer of content at LMC.)
Dwain Perry will be the Artistic Director of the Lillian Marcie Center. He will be responsible for maintaining the consistency of the content that fills the theaters and performance spaces, and will direct a minimum of one production a year at the Lillian Marcie. He is an actor and director who has worked under the direction of Harry Lennix in shows including Julius Caesar and The Five Heartbeats.
Juan Ramirez will operate as the Building Manager. Juan brings decades of expertise as a producer, director, builder, and performer. He will assist with staffing the building in terms of engineers, maintenance workers, etc.
Mike Wordlaw — who is the founder of Legacy Finish work, a longtime investor, and a resident of the Bronzeville community for over ten years—identified and negotiated a price for the current site. He has also met extensively with community members and organizations in Bronzeville both to gauge support and to deepen understanding around the project's alignment with the community's history and interests.