Founders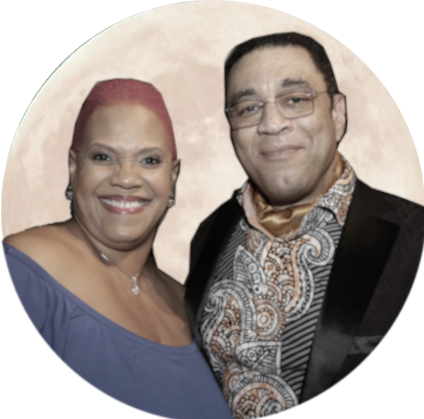 The Lillian Marcie is founded by industry veterans Harry Lennix and TaRon Patton.
Harry Lennix is a celebrated film, television, and stage actor, currently starring in NBC's hit series The Blacklist. With a life dedicated to the arts, Harry is also the co-founder of Legacy Productions and a former artistic associate Chicago's iconic Goodman Theatre Co. He is deeply connected to the theatre community in the United States, and is keenly aware of the great benefit that performing arts centers have provided to redeveloping neighborhoods. 
TaRon Patton is an accomplished arts executive who currently also serves as the Co-Founder of The
African American Museum of the Performing Arts.  She successfully served as Executive Director for
Congo Square Theatre where she produced the new work Twisted Melodies which toured Chicago, Baltimore, Washington DC and the Apollo Theater in New York in 2019. TaRon has received over 13 Black Theater Alliance Awards and three Joseph Jeff nominations for her performances. TaRon is the CEO of GLP Productions, Inc. that produced the Chicago premiere of THE BILLBOARD by Natalie Y. Moore which received the Joseph Jefferson Award for BEST NEW PLAY in 2022.